The online platform that connects direct-pay patients to specialists like you.
✓   Instant payment – No coding, billing, denials or collections – eliminate the back office hassles
✓   Fee-for-service model – patients access you outside of insurance plans + networks
✓   In-person + telemedicine appointment booking
Expand Your Neighborhood.
Joining UBERDOC means effortlessly marketing your practice to our nationwide network of direct-pay patients. We offer three plans so you can choose the one that best fits your needs.
Basic
Our Standard UBERDOC Offering
Online listing on UBERDOC's exclusive directory of physicians and surgeons

Appointment visibility for both in-office and virtual consults

Unlimited access to UBERDOC's network of direct-pay patients

The UBERDOC platform automatically schedules, bills and collects payment through credit card or HSA/FSA

Immediate direct-deposit payment

Set your own consultation fee
Marketing
Attract More Direct-Pay Patients to Your Practice
All the features of Basic, plus...

The Doctor Spotlight Package:


Contribute to guest blog posts that UBERDOC shares with its physician and patient communities


Be featured in UBERDOC's newsletters and promoted social media posts to highlight your practice

Personalized monthly marketing insights curated by UBERDOC's digital marketing experts
Platinum
Our Most Comprehensive Package
All the features of Marketing, plus…

UBERDOC's Premium Telemedicine Platform:


Secure, HIPAA compliant video conferencing software, with built-in "light" EHR


Unlimited use for all of your patients


Additional features include e-prescribe, and credit card processing for non-UBERDOC consults
There are over 24 million direct-pay specialist visits each year in the United States.
74% of patients are using telemedicine, and that number grows daily. 
42% of consumers search for a doctor online. Will they find you?
Why Do Doctors Join UBERDOC?
Happy Patients. Healthy Bottom Line.
Zero Headaches.
UBERDOC gives you the opportunity to do more of what you love, and less of what you don't. See more patients in need of your expertise while generating instant revenue with zero insurance- or billing-related responsibilities. 
Access to Direct-Pay Patients
UBERDOC is a pure fee-for-service model. Patients access you directly, outside of insurance plans and networks, using their HSA or credit card.
No Coding, Billing or Denials
With UBERDOC, there are no insurance referrals or prior authorizations, which means no administrative headaches for your practice.
Earn $200 per visit, transferred instantly and seamlessly from your patient to your designated bank account upon completion of each visit.
Powerful Practice Marketing
The UBERDOC digital platform is designed to target and drive new direct-pay patients in your area to your practice.
We became physicians to help patients get the care they need, be healthy, and live well. For many, the healthcare system has become an increasingly complex and frustrating barrier between doctor and patient that limits choice, causes delay, and costs us all more.  UBERDOC was built by those on the front lines to re-establish an efficient and direct connection between doctor and patient – the way healthcare was meant to be.
UBERDOC Founder and CEO Paula M. Muto, MD FACS, is a practicing vascular and general surgeon in solo practice and the owner of the Muto Vein Center. She is a member of a family of physicians and surgeons who have collectively practiced medicine in Massachusetts for over 50 years. She is an outspoken advocate for patient care and is passionate about women's health issues.
Emma Gordon
Customer Success Manager
Sitara Rao
Marketing Analyst
Milton Chen, PhD
CEO, VSee
Yatin Patil, MD, FACP
CEO & Co-founder, Mission Growth Investments
Jonathan Gordon, MD
Director, Center for Wound Clinic Holy Family Hospital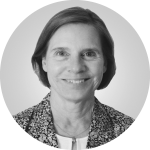 Andrea Sullivan, MBA
CEO, Merrimack Valley Accountable Care Organization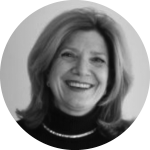 Janet Muto, MBA
President, WEVO Conversion
Gary Goldman, DDS, MD
Founding General Partner & Managing Director, Global Health Impact Fund
Michael Muto, MD
Director, Gynecologic Oncology, Brigham and Women's Hospital
Emma Gordon
Customer Success Manager
Sitara Rao
Marketing Analyst
Milton Chen, PhD
CEO, VSee
Yatin Patil, MD, FACP
CEO & Co-founder, Mission Growth Investments
Jonathan Gordon, MD
Director, Center for Wound Clinic Holy Family Hospital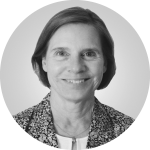 Andrea Sullivan, MBA
CEO, Merrimack Valley Accountable Care Organization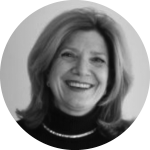 Janet Muto, MBA
President, WEVO Conversion
Gary Goldman, DDS, MD
Founding General Partner & Managing Director, Global Health Impact Fund
Michael Muto, MD
Director, Gynecologic Oncology, Brigham and Women's Hospital